Blog Basics
Blog is short for weblog.  It's a website made up of entries, otherwise known as 'posts'.  The writing of posts is known as 'blogging' and the person who writes the posts is called a 'blogger'.  There could be several reasons for maintaining a blog: delivering information; helping to build an email list for marketing; making money; building rapport and trust with your prospects; or for building authority with your audience.
There are many benefits to having a blog but there are also downsides, especially if you work on your own.  Blogs are very time consuming to maintain because they need constant updates of material to keep the audience interested.  Constantly coming up with new ideas for blog posts, researching material and writing posts takes a lot of time.  There is no instant return on investment.  It takes time for a blog to be recognised by search engines, build up a readership and keep that readership.
Before you think of starting your own blog, there are 5 essential things you need to consider.
5 Essential Elements of an Awesome Blog
Know why you want a blog.  What do you want your blog to achieve ?  Unless you can answer this question your blog will have no focus.  Different topics within the same blog such as health, photography and animals, will leave the reader wondering what the blog is all about.  What do you expect to achieve and, more importantly, what value are you going to provide for your audience ?
Know your audience and what they want.  Before starting your blog, work out who you expect to visit it in as much detail as possible. Age, gender, likes, dislikes, demographics, interests and so on.  Any posts you write must be of interest and value to your audience so you must know what that audience looks like.
Get your own domain name.  While it is possible to 'piggy back' on a host's domain, your blog will look far more professional if you have your own name.  Use a keyword checker such as Google Keyword Planner to find a domain name that fits your particular niche.  A few dollars will get you a suitable domain name on host sites such as NameCheap.com.  A few dollars more will allow you to get hosting for your domain name at the same place which is very convenient once you start building up a few domain names.
Images and videos are more effective than just words.  Before you start designing your blog, consider where you are going to source suitable images and video clips for it.  There are several sites which will allow you to download royalty free (can be used freely) images and video clips. Two great sites for

images are pixabay.com and pexels.com.  Video clips can always be sourced from youtube.com

Consider how you're going to monetise your blog.  Monetising means to make money from.  You must try to make money from your blog as much as possible.  This can be done through advertising, sales or any other way you can think of.  Think carefully about how you are going to make money from your blog.  There will be more on this in a future blog post.
Conclusion
Time spent following this advice before you even start working on your blog will save you a lot of work later on. It takes a lot more time to change your blog once you have published it than the time it takes to design it properly before you start.  If you need help with that let me know in the comments box below.
If you enjoyed this post and found it useful, please comment below and share it on your social media pages.  There will be more posts coming soon on different aspects of blogging so be sure to watch out for them.
Thanks for reading this post.  Please read my other posts for more information about internet marketing and self-development.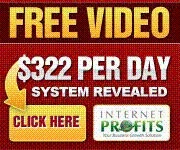 P.S.  If you are looking for a way to make money on the internet without the challenges of setting up blogs or websites, or without having to sell anything yourself, take a look at this free video.  In the interest of full transparency, I may gain financially by you clicking on this link but I will never promote anything to you that I am not using myself and do not 100% totally believe could help you.
Please follow, like and share us: